Facebook
Twitter
Flipboard
Print
Email
close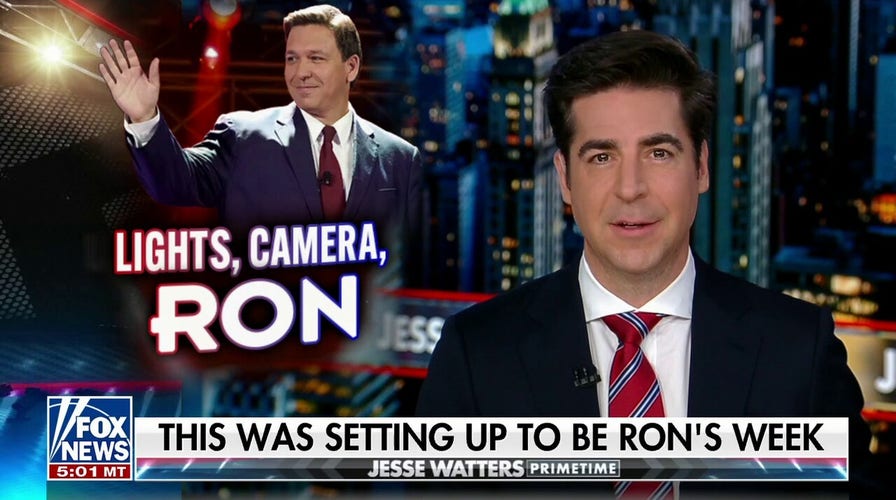 Video
Trump used his spotlight to slam DeSantis: Jesse Watters
Jesse Watters discusses how Trump vs. DeSantis jabs are heating up and how former President Donald Trump is using his media attention to attack Florida Gov. Ron DeSantis on 'Jesse Watters Primetime.'
Jesse Watters discusses how former President Donald Trump is using his media attention regarding his possible indictment to slam Gov. Ron DeSantis on "Jesse Watters Primetime."
TRUMP CALLS DESANTIS AN 'AVERAGE GOVERNOR,' ATTACKS HIS RECORD ON COVID-19 IN LATEST VOLLEY
JESSE WATTERS: This week was setting up to be Ron's week. His book went number one. He was fresh off tour, flying back from Iowa, sitting down for an hour-long, no-holds-barred interview with Piers Morgan on Fox Nation. The interview where we got our first national look at who Ron DeSantis really is…
So we're getting a window into Ron DeSantis. I didn't know that side of him. Now we know he's running because he looks trim like he lost weight, and there was a rumor going around that he was so hungry, he was eating pudding with his hands — and he shot that down…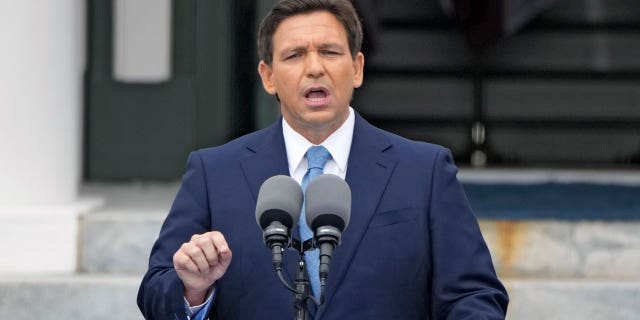 Republican Florida Gov. Ron DeSantis' filed a complaint against a Florida venue for exposing kids to sexual material in a recent drag show.  (AP Photo/Lynne Sladky, File)
CLICK HERE TO GET THE FOX NEWS APP
This interview was Ron's way of telling us he's running without really telling us. But then came the white Bronco, and the white Bronco was Trump. The country's been talking about Trump being arrested for five straight days. Trump's been getting free media — he's been fundraising off Manhattan D.A. Alvin Bragg. We hear he calls him Fat Alvin. And while Trump was at the top of the news cycle, he's used that opportunity when all eyes are on him to attack DeSantis.